eBook
How to Prove the ROI of Your Sales Enablement Program
Learn how to measure the success of your program, obtain funding, enable your team, and accelerate revenue for your business.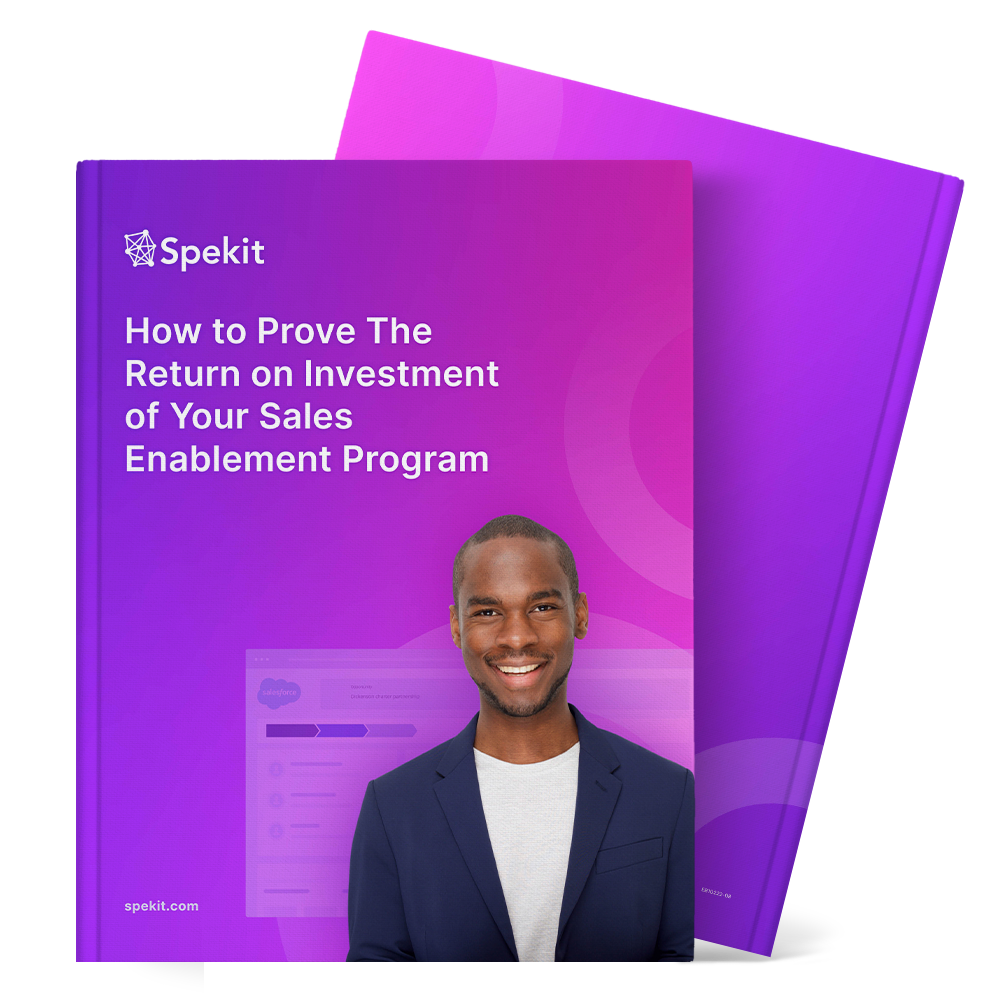 Take a data-driven approach

The cost of enablement
Learn how people, process, and technology help you take the cost of enablement and turn it into revenue.
Measure return on your investment
Make the shift from reactivity to strategy and learn the must-measure metrics for your program.

Build your business case
Demonstrate a meaningful and measurable impact to revenue growth in your organization
Gain buy-in
Learn how to be an agent of change and shift the perception of enablement from a cost center to a revenue generator
Teams large and small use Spekit to make the lives of their employees easier


© 2022 Spekit • All rights reserved